Airborne: Reborn III
Volume III - July 22nd 2020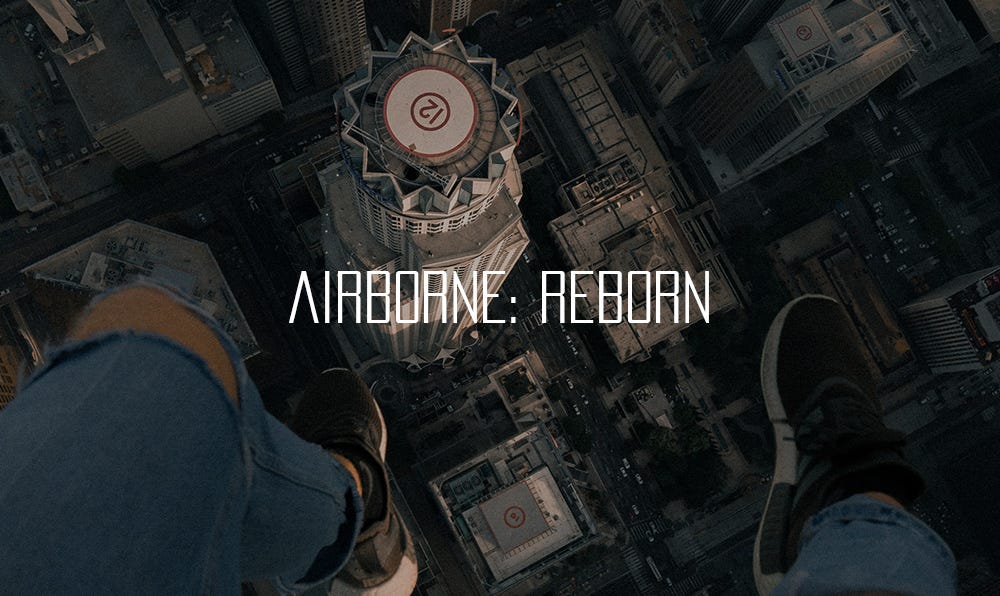 Airborne: Reborn / Volume III / July 22nd 2020

With the solar orbit of The Red Planet favourably aligning with that of Earth (as happens every two years), a summer of launches aimed at Mars took-off in Japan this week.
Europe took a significant step forward in drone regulation with EASA publishing a proposed new 'Special Condition' for sub-600kg drones, as we saw several companies obtain certificates for BVLOS operations around the world.
Meanwhile air taxi testing continued to rebound from coronavirus-induced stoppages and the Munich-area seemed to cement itself as the go-to region for eVTOL development in Europe, though China's eHang proved it's waiting for no-one, as our Top Story attests.
---
TOP STORY: eHang 216 shown 'self-flying' passengers in Chinese city of Yantai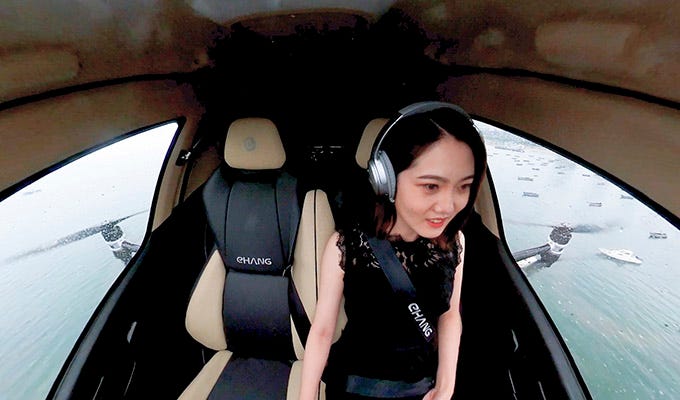 China's eHang (NASDAQ: EH) revealed stunning footage of their 216 Autonomous Aerial Vehicle (AAV) conducting aerial sightseeing flights around the coast of Yantai in eastern China, carrying passengers. Founder, Chairman and CEO Hu Huazhi said:
"…we are honored to prove this game-changing air mobility solution by demonstrating flights to regulators, customers, partners and the general public."
It marks a significant milestone in the development of the eVTOL vehicle market.
The flight begins a planned 'world flight tour' by the company which aims to demonstrate a range of use cases for the aircraft. Such A-to-A flight experiences are often subject to less stringent regulations than commercial air services (which require an Air Operator's Certificate or similar), so could prove a popular model for public engagement with air taxi manufacturers around the world.
There's precedent for conducting such flights in aircraft that aren't certified for passenger-carrying operations - for example the Safety Standards, Acknowledgement & Consent (SSAC) regime from the UK's CAA - which allows A-to-A experience flights in exotic aircraft like two-seat Spitfires. The emphasis is on passengers having the relative risks vs a commercial flight clearly explained in advance of any flight.
The general public will have to be familiar with eVTOL aircraft and assured of their safety for commercial air taxi services to succeed. Boeing-backed Wisk's CEO Gary Gysin recently hinted that the company might be exploring similar scenic experience flights in New Zealand in their two-seat Cora aircraft.
Whilst some will decry flying passengers before the vehicle is fully certified for passenger-carrying operations, it's a worthy retort that the Civil Aviation Administration of China (CAAC) maintain oversight, and they significantly boosted their safety credentials and international credibility in 2019 when they stole a march on every other regulator in being the first to ground the Boeing 737 Max on safety grounds after two catastrophic fatal accidents (via eHANG).
---

We reported on the battle for #eVTOL supremacy heating up, as California-based Joby Aviation ($720m funding) appear to be opening an office in Munich - right in the backyard of their biggest European competitor and homegrown Bavarian unicorn Lilium ($340m funding). It sees the greater Munich area begin to cement itself as the eVTOL cluster of choice in Europe (via Osinto).
Uber's Elevate division is set to partner with Syracuse, NY-based Hidden Level ($3.6m VC funding) on low altitude airspace monitoring. The sensor-tech company has focused on drones to date - we expect the partnership to include work on both drone delivery operations and support in developing Uber Air's passenger-carrying air taxi mission (via Hidden Level).
Airbus Helicopters 'City Airbus' eVTOL resumed testing (in public) at the Donauwörth site in Germany (via Andreas Thellmann).
Farnborough Airshow is set to launch the second (albeit virtual) iteration of their Global Urban Air Summit tomorrow - follow along on their FIA Connect platform here.
---

China's Liaoning General Aviation Academy (LGAA) was reported to have achieved the first hover flight of an all-electric helicopter prototype. LGAA are home to the design team behind electric light sport aircraft the RX1E (certified by the Civil Aviation Administration of China) and the larger, 4-seat RX4E (via Xin Gou).
Electric Aviation Group, a UK startup, unveiled new plans for a 70-seat hybrid-electric airliner which it expects to be in service by 2028. With an 800 nautical mile range it's reported that the use of separate electric motors for taxing alone may save up to 20% of the energy that would otherwise be used for a single flight (via Tim Robinson / PR NewsWire).
The UK's Aerospace Technology Institute launched their 12-month FlyZero programme on July 20th which will bring together around 100 experts from British universities and the aerospace supply chain to assess the market opportunity and design challenges associated with zero-emission aircraft (via BusinessGreen / We Are Aviation).
---

European aviation regulator EASA unveiled their proposed Special Condition Light UAS certification standards that will apply to Unmanned Aircraft Systems (UAS) weighing less than 600kg and are set to come into force at the end of 2020. Now open for public consultation the standards are seen as a key driver for Beyond Visual Line of Sight (BVLOS) operations such as drone delivery (via EASA).
The Indonesian Ministry of Transportation issued a licence to Terra Drone Indonesia for what's believed to be the first commercial licence for Beyond Visual Line of Sight (BVLOS) drone operations in the country (via UAS Weekly).
Transport Canada granted a one year country-wide licence for BVLOS operations to In-Flight Data which CEO Chris Healy said would "open the gates for energy companies to use drones for inspections" in the country (via Global News).
---

The United Arab Emirates' first interplanetary 'Hope Mars' mission successfully launched from Japan's Tanegashima Space Center aboard an MHI IndustriesH-IIA rocket. The Hope Probe will monitor the Martian atmosphere and weather upon arrival in Feb 2021 (via The Verge).
SpaceX broke a 25-year old turnaround record for reuse of an orbital rocket (previously held by NASA with the Space Shuttle), sending a Falcon 9 into orbit just 54 days after first flight. The B1058 first-stage launched with South Korean military payload Anasis-II aboard on July 20th having previously set US astronauts on their way to the ISS on May 30th. The booster successfully landed onto a drone ship, and (for the first time) both halves of the composite nosecone fairing were successfully captured on ships with large nets, a feat that could see the company save a reported $6m per launch (via Teslarati).
Welsh aerospace company Smallspark Space Systems revealed a partnership with Italian ground segment service providers Leaf Space - the companies will work together in an attempt to win satellite ground-station service contracts in the UK, for the private sector and importantly for the UK Government who just acquired an equity stake in OneWeb, as we reported last week (via Spacewatch Global).
Virgin Orbit have chosen Oita Airport on the Japanese island of Kyushu as the first regional base from which they'll offer their horizontal small-sat launch service in Asia, using their converted Boeing 747 'Cosmic Girl' and the company's proprietary LauncherOne rocket, from 2022 (via Nikkei Asian Review).
---
---
Visit the Osinto homepage or email us at hello@osinto.com