Airborne: Reborn VII
Volume VII - August 19th 2020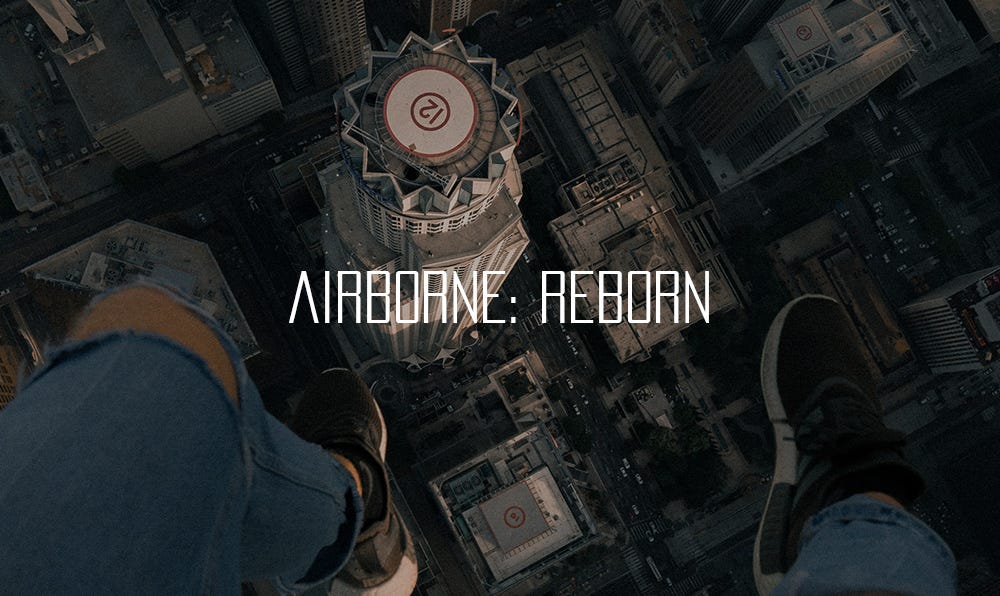 Airborne: Reborn / Volume VII / August 19th 2020

This week we've got Chinese rockets impersonating grasshoppers, American hybrid engines better than 'any existing batteries', new batteries from Canada with denser power than other batteries, island-hopping aircraft in Scotland (with batteries) and Dutch students filling a Cessna 150 with - can you guess? Yup, it's more batteries!
If batteries aren't your thing we've got hydrogen fuel-cells going into a giant British airship, reusable American rockets, expendable German ones (in Sweden), huge delivery drones in the Russian Far East, tiny power-sipping receivers for UAVs and dishwasher-sized satellites catching a rideshare to space.
---
TOP STORY: Private Chinese space company successfully launches and lands liquid-fuelled, reusable rocket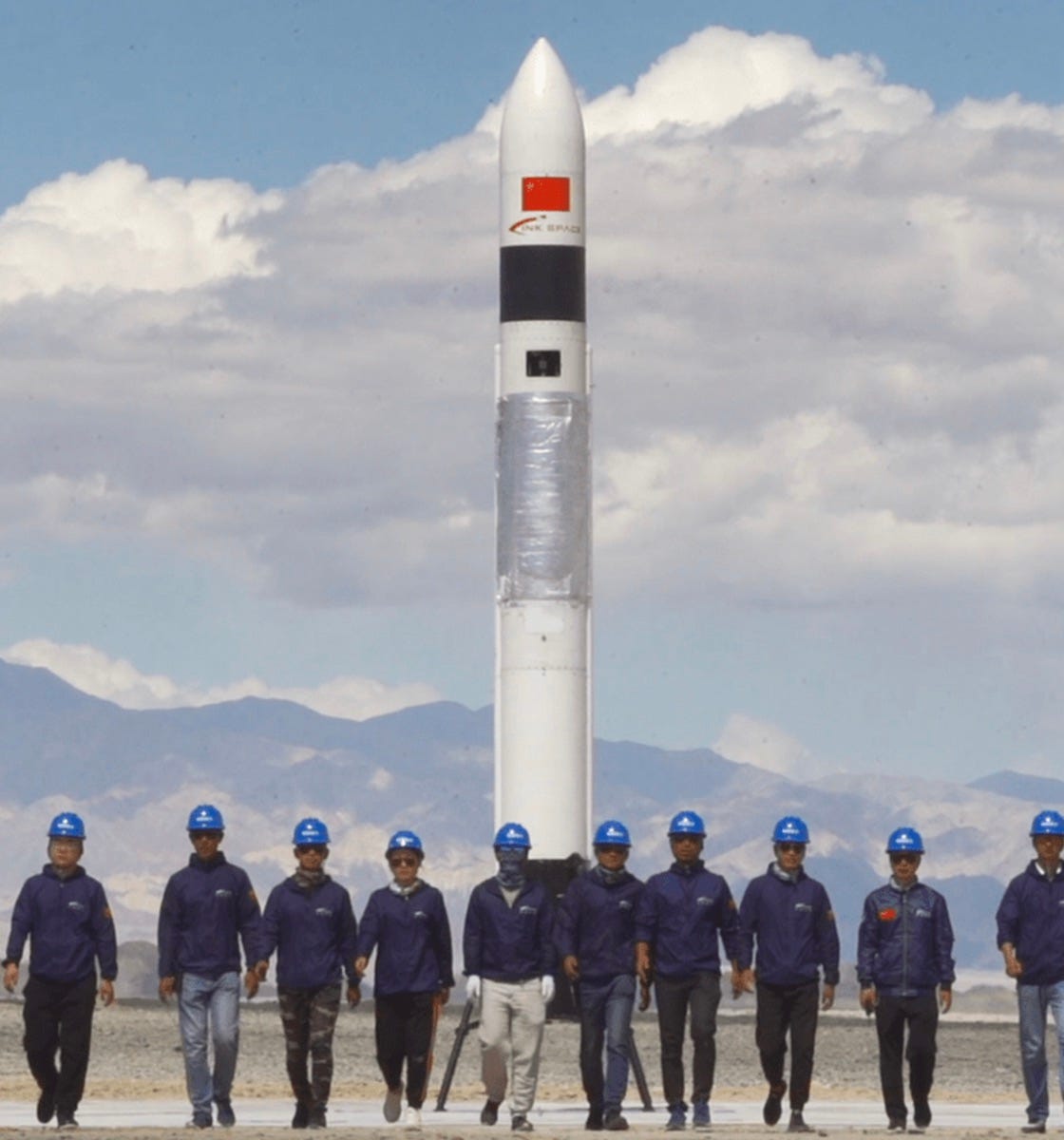 China's "first private rocket company" Linkspace completed a 300m launch and landing 'hopflight' test of their 8.1m high, 1,500kg RLV-T5 'Newline Baby' reusable rocket this week and shared footage of the event on Twitter.
It was reminiscent of SpaceX's Grasshopper tests from October 2013. Though that rocket was somewhat larger - at 32m high - just seven years later the Falcon 9 vehicle developed from the technology is one of the world's most reliable and cost-effective routes to orbit.
It's a mark of just how far and fast China's commercial space sector is progressing that a test flight of Linkspace's full-size NewLine-1 orbiter slated for 2021 will use methalox 'Lingyun' engines provided by another Chinese commercial space company - Jiuzhou Yunjian Space Technology (via CGTN / Space News).
---

Researchers at Embry-Riddle's Eagle Flight Research Center in Florida unveiled a hybrid petrol-electric power plant aimed at the Urban Air Mobility market, with a power-to-weight ratio 4.6x greater than "any existing battery system" (via ERAU).
China's eHang announced an Urban Air Mobility partnership with the Austrian city of Linz that will see the company's autonomous aerial vehicles (AAVs) undertake test flights "in the near future" - with passengers and cargo, in urban areas (via eHang).
Flight Crowd launched in the UK - a global, open community aiming to bring together the Urban Air Mobility (UAM) ecosystem and crucially, to engage the wider public (via Flight Crowd).
---

Tesla's battery research partner and lithium-ion battery pioneer Jeff Dahn gave an update on higher density, anode-free lithium cells which could "…enable electrified urban aviation" in a new research paper published in Nature (via electrive).
Hybrid Air Vehicles in the UK will receive over £1m GBP of public funding to pursue an electrified e-HAV1 version of their Airlander hybrid airship. Collins Aerospace will supply a 500kW propulsor for ground testing. The company aims for an all-electric vehicle powered by hydrogen fuel cells to be ready by 2030 (via Energy Live News).
An electric Britten-Norman Islander might be "the most environmentally friendly way" to get to Scotland's beautiful Orkney islands "within a year or two" according to Lord Thurso, Chairman of Visit Scotland (via Strathspey & Badenoch Hearald).
A team of students from Eindhoven University of Technology in the Netherlands are turning their project electrifying a Cessna 150 into a business - Falcon Electric Aviation will provide "electric powertrains for existing planes" (via iO).
---

Vimana Global will begin a drone delivery test project in the Russian Far East having signed an MOU with the Federal Far East Investment and Export Agency. Scheduled for launch in Q4 2020 the project is reportedly worth c. $10m USD and will involve six or more "heavy duty VTOL AALs with a 150-500kg payload" (via InvestVostok).
An ISO standard for "Vertiport Operation" of unmanned cargo drones weighing less than 150kg moved a step closer as the body's Aerospace committee voted in favour of working to develop one. It will align closely with that being developed by ATSM for passenger-carrying VTOLs up to 3,175kg (via AW Drones).
DroneAnalyst.com reported that the US drone industry pushed past a significant milestone in 2019 of over 1 million consumer / commercial UAS pilots. Significantly the commercial fleet of 385,751 aircraft grew by a reported 39% (via DronePrep).
Montana-based uAvionix announced pingRX Pro. The 8g, 32mm ADS-B receiver for UAVs tracks 978 and 1090MHz signals, uses 0.15 watts of power, integrates with Ardupilot & PixHawk autopilots and will be available in Q4 for $349 (via uAvionix).
---

Berlin-based launch services provider Exolaunch signed an MOU with German startup Augsburg Rocket Factory (backed by satellite makers OHB) for end-to-end small satellite launch services on their RFA One rocket. The main engine will soon undergo hot-fire testing in Sweden following recent completion of cryogenic tank tests. First launch is scheduled for 2022 (via Satnews).
In what's becoming (encouragingly) routine, SpaceX launched and landed a Falcon 9 orbital rocket, putting another 58 Starlink satellites into orbit - it was the sixth launch and landing for the first stage booster. They also caught one of the fairing halves floating down from space by parachute, in a big ship-mounted net (via SpaceX).
Planet added three dishwasher-sized Skysats to their earth imaging constellation, ridesharing on the aforementioned SpaceX Starlink mission (via Will Marshall).
---
---
Visit the Osinto homepage or email us at hello@osinto.com