Airborne: Reborn VI
Volume VI - August 12th 2020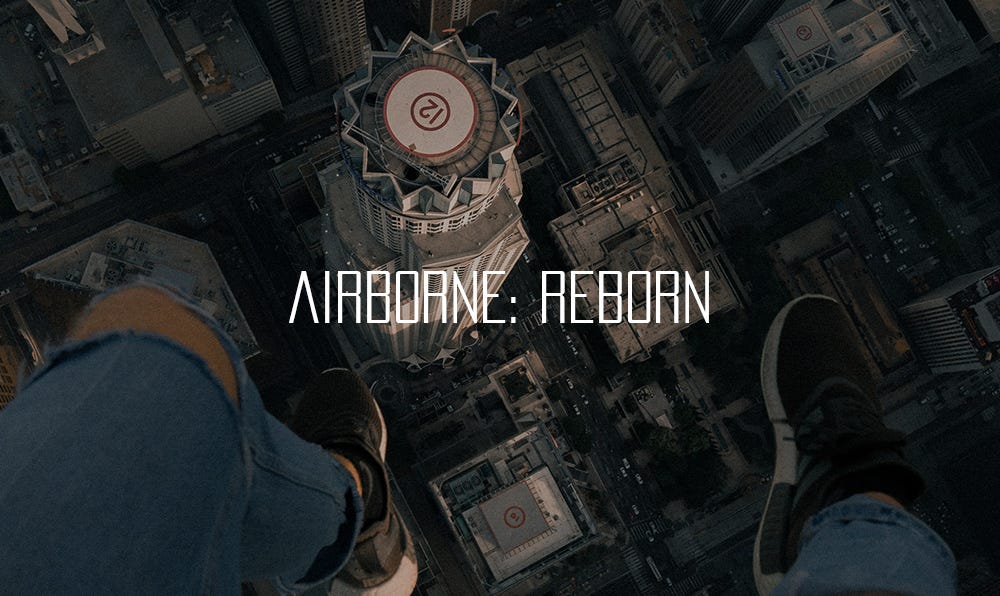 Airborne: Reborn / Volume VI / August 12th 2020

If swarms of SpaceBees and clusters of NASA CubeSats aren't enough for you this week we've also got - Sparrow drones ferrying Covid-19 supplies to Canadian islands, British F1 engineers (almost) unveiling a slick electric aircraft, hydrogen-powered white papers (and planes) from the US, Kentucky's finest parachutes, clean 'n' green Danish ground support equipment, footage from a Brazilian simulator and wireless chargers for drones.
---
TOP STORY: Vertical Aerospace finally tease fixed-wing eVTOL, deepen partnership with Honeywell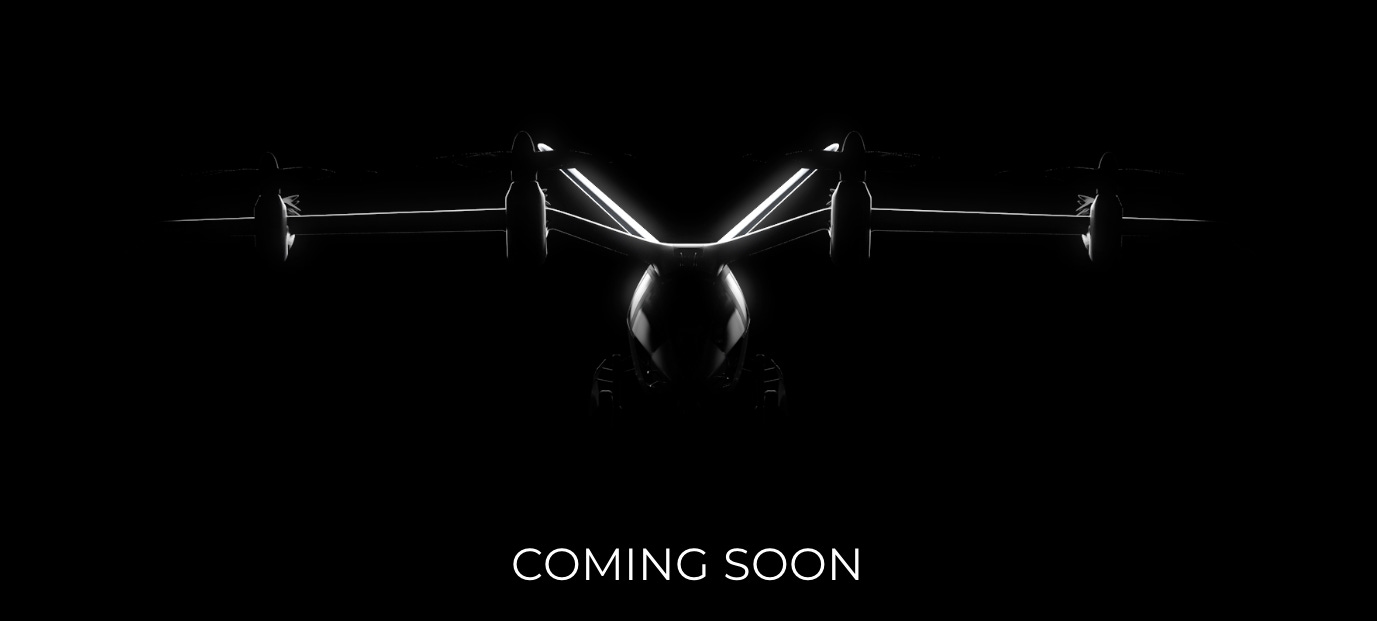 Vertical Aerospace - the UK's front-running eVTOL developer - teased a glimpse of their latest electric aircraft this week. It suggests a move away from the multicopter configuration of their Seraph pathfinder aircraft to a fixed-wing architecture.
If the aircraft has a pusher-prop at the back (as we suspect) the new design should better satisfy certifying bodies, whose evolving safety standards and means of compliance seem to favour separate propulsors for lift and cruise.
At the same time Honeywell have announced they're not only working with the company on fly-by-wire flight control systems, but have signed an LOI for supply of flight deck technologies - including vehicle OS, avionics and multitouch displays.
The one big question hanging over the company however is whether they have enough financial runway to certify the aircraft. We understand they'd not long started a Series A fundraise before coronavirus hit, and the pandemic precluded a planned unveiling of the new aircraft at the Farnborough Airshow.
There might also be regulatory complications on the horizon thanks to Boris Johnson's Brexit. With the UK seemingly (and for many, inexplicably) on its way out of EASA -the certifying body to whose VTOL Special Condition the company will have been working closely - let's hope this doesn't become another great British aircraft whose competitiveness is hampered by political incompetence in Westminster.
On a positive note the company has kept attracting top engineering talent this year, including from Rolls-Royce and Boeing, and founder Stephen Fitzpatrick has both an excellent track record and deep pockets.
We can't wait for the full aircraft reveal and wish the growing team every success in the race to eVTOL certification.
---

BAE Systems (LON: BA) expect their lightweight fly-by-wire (FBW) flight controls - being developed with undisclosed eVTOL developers - to be ready for environmental testing in late 2020 / early 2021 (via AIN Online).
EmbraerX shared footage of their eVTOL simulator we covered in Volume IV, and Engineering Manager Luiz Valentini confirmed that the current design iteration has eight rotors and can carry 4 passengers / a 1,000lb payload 60 miles (via Forbes).
Lilium's CFO Christopher Delbrück will leave the business for family reasons, after just over a year in the role. Chief Commercial Officer Remo Gerber will take on additional responsibilities and takes on title of Chief Operating Officer (via Lilium).
The Civic Air Transport Association (CIVATAglobal) launched, claiming to be "the global trade association of the advanced air mobility (AAM) sector". The UK-based Ltd company sell a range of membership services (via Urban Air Mobility News).
---

Denmark's ITW GSE have packaged battery-driven Ground Power Units (eGPUs) into fixed rate power-by-the-hour subscription packages - reducing CAPEX requirements for operators wanting emissions free turnarounds. GPUs are typically powered by noisy and polluting diesel generators (via Aviation Pros).
Bye Aerospace selected Kentucky-based Aviation Safety Resources to supply their Soteria whole aircraft recovery parachutes for the eFlyer 2 (via Asian Aviation).
Seattle-based MagniX are in dialogue with Cessna Caravan operators globally to secure a partner for their 'eCaravan' - a 208B Grand Caravan that AeroTec are helping convert to run on a 750HP magni500 propulsion system. They expect Supplementary Type Certificates (STCs) to be in place before the end of 2022 (via MagniX/AIN).
US/UK based ZeroAvia's CEO Dr Val Mifthakov says the company is on track to have a 10-20 seat hydrogen-electric aircraft certified and in commercial service by 2023, with a 50-80 seater following in 2026/27 (via H2 View).
Happy Takeoff (HTO) published a 32-page whitepaper entitled 'Captive-Use Hydrogen for Advanced Air Mobility' (via eVTOL News).
---

Seattle-based WiBotic ($8.2m in funding) received FCC approval for their range of 300-watt wireless chargers suitable for drones, and other robots (via Drone DJ).
Precision Hawk ($136m in funding) report that they have been awarded US patents in relation to aspects of an Unmanned Air Traffic Management (UTM) system, specifically related to real-time telemetry transmission and flight plan deconfliction (via Precision Hawk).
The UK Air Accidents Investigation Branch (AAIB) reported on the crash into a house and garden of a 12.8kg DJI M600 drone. Reverting to manual mode after GPS signal interference the aircraft had drifted in the wind and the pilot took no remedial action. A recommendation was made that Ops manuals for PfCO holders should now include a requirement for pilots to routinely practice taking manual control in emergency situations where automated flight modes are lost (via In Homeland Security).
Drone Delivery Canada (TSXV: FLT) announced an agreement with the Georgina Island First Nation community to supply COVID-19 related cargo such as PPE and virus testing kits by drone. The Sparrow drone flights will be remotely monitored from Vaughan, Ontario. (via York Region).
---

SpaceX launched another 57 Starlink satellites on and put two satellites into orbit for geospatial intelligence company BlackSky Global. The company was reported to be manufacturing 120 satellites / month and to have invested over $70m USD in the receiving terminals (via CNBC, Slashgear).
Silicon Valley based Swarm Technologies ($80m USD in funding) will send 24 SpaceBee picosatellites into orbit aboard a SpaceX Falcon 9 in December as part of a 150-satellite internet-of-things service constellation, following FCC approval (via Space News).
Jeff Bezos' Blue Origin lost out as the US Department of Defence awarded billions of dollars of Space Force contracts, for launches planned 2022-27, to SpaceX (40%) and ULA (60%) (via Business Insider).
Virgin Orbit wrapped up their failure investigation into the Demo 1 flight anomaly - a cryogenic liquid-oxygen line breach was the culprit. Problem fixed, they'll now continue towards Demo 2 on which they will fly a payload of 11 CubeSats for NASA (via Virgin Orbit).
---
---
Visit the Osinto homepage or email us at hello@osinto.com